Media Release
07th December 2013
It is with great sadness that the Australian Archaeological Association (AAA) notes the passing of Dr Gaye Nayton on 5 December 2013.
Gaye was an integral part of the national archaeological community, a tireless promoter of heritage issues in Western Australia (WA) and someone who regularly championed endangered archaeological sites …
7 December 2013
Luke Kirkwood
National Archaeology Week
luke.kirkwood@gmail.com
30th November 2013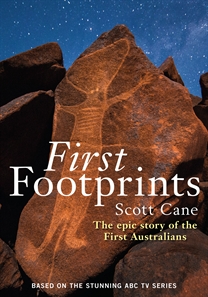 A ground-breaking documentary on Australian archaeology won two national awards on Thursday evening: the 2013 Walkley Award for excellence in documentaries at a high profile ceremony in Brisbane, and also an Australian Teachers of Media (ATOM) Award for media excellence in education and industry.
Martin Butler and Bentley Dean captured …
30 November 2013
Peter Veth
Winthrop Professor in Archaeology
University of Western Australia
peter.veth@uwa.edu.au
+61 8 6488 1807 or +61 408 094 607
19th October 2013
First Footprints shortlisted for the 2013 Walkley Documentary Award
Established in 1956, the Walkleys are the most prestigious awards for Australian journalism. In its third year, the Walkley Documentary Award "recognises excellence in documentary production that is grounded in the principles of journalism – accuracy, impact, public benefit, ethics, creativity, …
07th October 2013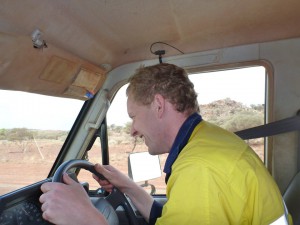 Emmett Connolly grew up in County Monaghan, Eire. His love of the outdoors led him to pursue a career in archaeology. He studied at the Dublin Institute of Technology and had completed his Masters degree at the National University of Ireland in Galway. Following graduation he had worked extensively throughout …
07/10/2013
Alice Gorman
AAA Media Liaison Officer
alice.gorman@flinders.edu.au
23rd July 2013
Sad passing of the archaeologist who discovered the Hobbit
23 July 2013
Australian Archaeological Association
For immediate release
One of Australia's leading archaeologists, Professor Mike Morwood, sadly passed away yesterday after a battle with cancer.
Professor Morwood was internationally renowned as the man who discovered "the "Hobbit", working together with …
23 July 2013
Kat Szabo, email kat@uow.edu.au or phone 0423 226 837; or Dr Alice Gorman (0428 450 418)
19th April 2013
Statement
19.04.2013
To the UWA Student Guild
The discipline of archaeology at UWA, Eureka Archaeological Research and Consulting, and the Centre for Rock Art Research and Management want to express our concern about statements made about Australian Aboriginal people and their cultural beliefs in the PROSH newspaper, which was freely …
19/04/2013
Associate Professor Martin Porr
Department of Archaeology, University of Western Australia
martin.porr@uwa.edu.au
31st March 2010
The Australian Archaeological Association (AAA) and World Archaeological Congress (WAC) call upon EBay to withdraw from sale two Dong Son votive bronze armlets from northern Vietnam. The armlets contain human arm bones, and there is concern about the cultural origin of the remains being offered for sale, as well as …
31 March 2010
Dr Lynley Wallis; Dr Sean Ulm; Dr Peter Veth; Michelle Langley
Australian Archaeological Association & World Archaeological Congress
04th April 2009
Australian Archaeology has just been ranked as a 'Tier A' journal by the Australian Research Council (ARC) in the Humanities and Creative Arts (HCA) journal list that will be used to evaluate research as part of the Excellence in Research for Australia (ERA) initiative. This is a welcome addition to …
04/04/2009
Dr Sean Ulm
Co-editor (with Dr Annie Ross)
Australian Archaeological Association
s.ulm@uq.edu.au
+61 73365 2385